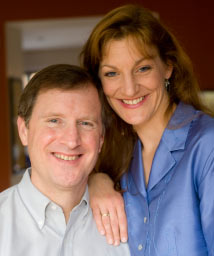 Mindfulness is a way of grounding ourselves
in the present moment's reality, so that we can see clearly,
embrace life fully, and cope most effectively
with whatever life brings our way.
At The Insight Center, we foster the growth and well-being of our clients by helping them cultivate insight—a type of awareness which allows people to live more freely and make the best use of their own resources. We do this through the therapeutic relationship and through teaching mindfulness—the inherently nurturing and transformative capacity to be more fully aware and accepting of life as it unfolds, moment by moment. We embrace a holistic approach, grounded in the best modern scholarship, and emphasize the integration of mind, body and spirit in maximizing health and promoting personal growth.
> Drs. Christopher and Karen Chroniak, licensed clinical psychologists
From former MBSR Program participants:
---